In June 2009, Vitally Sdn Bhd was certified by UKAS with the Quality Management System requirements – ISO 9001: 2008. We are also in the process of extending our integrated management system (IMS) scope of standards to the next level by getting certified with ISO 14001 Environmental Management.
We also provide our dealers, contractors, and developers with quality assurance as our products were tested against International Recognized Standards by TUV SUD PSB Singapore. This is an assurance that our Bi-Fold King & Normal Bi-Fold are designed to be strong and durable for long term usage. During the endurance test, the doors are subjected to 100,000 cycles of opening and closing operation at a rate of 5 ~ 6 cycles per minute. All the doors components especially the suspended roller remains intact and no visual damage was observed after the test.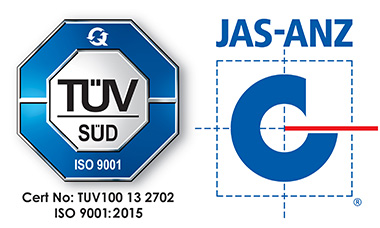 With highly competent employees working to fulfill the evolving requirements of our dealers, contractors and end customers, and supported by strong integrated management system foundation, we believe we are truly the right choice for customers who care about quality. As such, we will continue to improve our quality assurance management systems as well as processes to meet our objectives and targets! Vitally will continue to lead the Aluminium Ideas with vigour and courage year after year.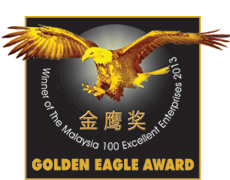 Golden Eagle Award 2013
Golden Eagle Award is the prestigious and reputable annual business award recognized by the business fraternity.
"This award is audited by Ernest & Young and judged by a panel of independent judges to ensure all nominated enterprises are evaluated professionally and equitably."
It recognized the SMEs' contribution to the economy as well as to society and continues to appraise SMEs' growth to be better competing in future.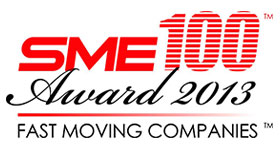 SME100 Award 2013
SME100 is organised by SME & Entrepreneurship Magazine to identify and recognise Small & Medium Enterprises (SMEs) performance in aspects of growth (turnover, profit and market share) and resilience (best practices, sustainability and vision).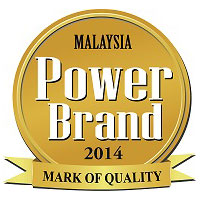 Malaysia Power Brand Award 2014
Malaysia Power Brand Award celebrates and recognizes those who are building and leading successful, growing and dynamic brands. It is also a trademark that signifies pride of the entrepreneurs.
We are honour to receive the "Established Brand Award" for the Malaysia Power Brand Award 2014 from Asia Entrepreneur Alliance (AEA) with recognition on our effort on building and leading successful, growing and dynamic brands.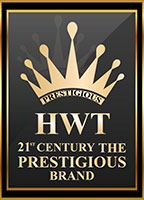 21st Century The Prestigious Product Quality Award
21st century The Prestigious Brand Award is the world's leading by invitation only brand promotional platform to raise the awareness of and promote the discipline of branding, as well as to celebrate the success of leading international and local brands.
We are honour to be recognised by AEEF (Asia Excellence Entrepreneur Federation) as receiver of "21st Century The Prestigious Product Quality Award" for the outstanding achievement of 'Brand' as well as commercialise and produce outstanding products in the market.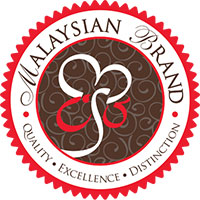 National Mark of Malaysian Brand
Vitally is pleased to announce our recent award of NATIONAL MARK OF MALAYSIAN BRAND.
"Quality • Excellence • Distinction" is the spirit that perfectly reflects our commitment to put forth the best effort in achieving best quality and continuous improvements. We thank SME Corp for recognizing our hard work, successes and overall performance in all aspects.